Resolution, 12 March 1842–B
Source Note

JS, Resolution,

Nauvoo

Principal gathering place for Saints following expulsion from Missouri. Beginning in 1839, LDS church purchased lands in earlier settlement of Commerce and planned settlement of Commerce City, as well as surrounding areas. Served as church headquarters, 1839...

More Info

, IL, 12 Mar. 1842; handwriting of

James Sloan

28 Oct. 1792–24 Oct. 1886. City recorder, notary public, attorney, judge, farmer. Born in Donaghmore, Co. Tyrone, Ireland. Son of Alexander Sloan and Anne. Married Mary Magill. Baptized into LDS church. Ordained an elder, 28 Oct. 1837, in Columbiana Co., ...

View Full Bio

; one page; Nauvoo Legion Records, CHL.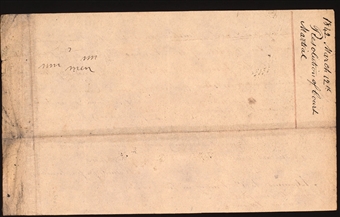 Resolution of Court Martial
1842 March 12th
Resolution of Court Martial