Case File Wrapper, between circa September 1843 and circa March 1845 [Butterfield v. Mills]
Source Note

Case File Wrapper, [, IL], [between ca. Sept. 1843 and ca. Mar. 1845],

Butterfield v. Mills

(Hancock Co., IL, Circuit Court 1843); docket and notation in handwriting of David E. Head; Hancock County Courthouse, Carthage, IL; microfilm at FHL.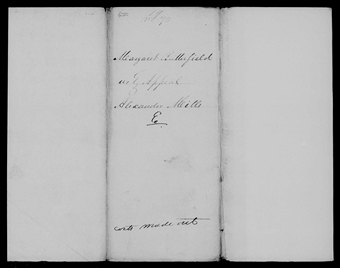 <​No 70​>
costs made out [p. [1]]
19
No 70
costs made out [p. [1]]