Home

>
Docket Entry, Pluries Scire Facias and Continuance, 21 October 1845 [Dana v. Brink]
Source Note

Docket Entry, and Continuance, [, Hancock Co., IL], [21 Oct. 1845],

Dana v. Brink et al.

(Hancock Co., IL, Circuit Court 1844); Hancock County Circuit Court Record, vol. D, p. 329; handwriting of ; Hancock County Courthouse, Carthage, IL; microfilm at FHL.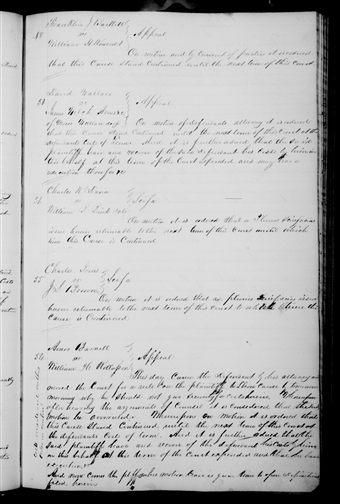 51.
On motion it is ordered that a issue herein returnable to the next term of this Court until which time this Cause is Continued [p. [329]]
51.
On motion it is ordered that a issue herein returnable to the next term of this Court until which time this Cause is Continued [p. [329]]