Home

>
Docket Entry, Settlement, 3 April 1838 [Commercial Bank of Lake Erie v. Cahoon et al.]
Source Note

Docket Entry, Settlement, [, Geauga Co., OH], [3 Apr. 1838],

Commercial Bank of Lake Erie v. Cahoon et al.

(Geauga Co., OH, Court of Common Pleas 1838); Geauga County Court of Common Pleas, Journal, vol. N, p. 290; handwriting of Charles H. Foot; Geauga County Archives and Records Center, Chardon, OH.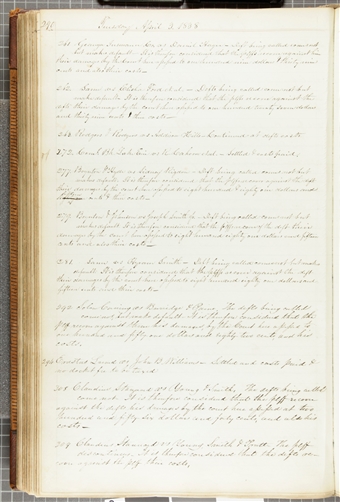 272. vs et. al.— Settled & costs paid. [p. 290]
272. vs et. al.— Settled & costs paid. [p. 290]