Home

>
Verdict, 18 January 1838 [Wilder and Strong v. Rounds]
Source Note

Verdict, , OH, 18 Jan. 1838,

Wilder and Strong v. Rounds

(Kirtland Township, OH, Justice of the Peace Court 1838). Copied [18 Jan. 1838] in Docket Entry, Cowdery, Docket Book, 341; handwriting of ; Huntington Library, San Marino, CA. Transcription from a digital color image made of the original in 2012.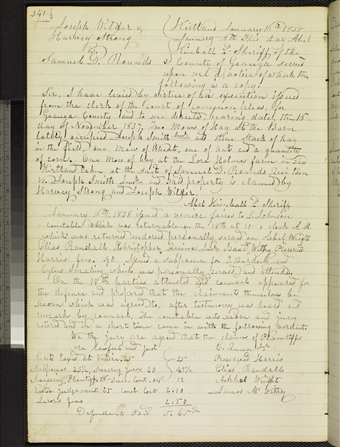 We the jury are agreed that the claims of Plaintiffs are lawful and just
Elias Randall
Ashbel Wright
We the jury are agreed that the claims of Plaintiffs are lawful and just
Elias Randall
Ashbel Wright
James McWithy [p. 341]