Home

>
Blessing to Sarah Ann Whitney, 23 March 1843
Source Note

JS, Blessing, to , , Hancock Co., IL, 23 Mar. 1843; handwriting of JS; one page; Whitney Family Documents, CHL.

Historical Introduction

On 27 July 1842, and JS were "married or Sealed" by Whitney's father, ; her mother, , witnessed the event. Eight months later, JS personally inscribed this blessing to Sarah Ann Whitney, which promised her "a diadem of glory in the Eternal worlds" as long as she would "remain in the Everlasting covenant to the end." It is unknown what prompted the creation of this document, nor is it known how Whitney understood or interpreted it. The document was preserved by the Whitney family until it was donated by Whitney's nephew, Orson F. Whitney, to Joseph F. Smith in 1912.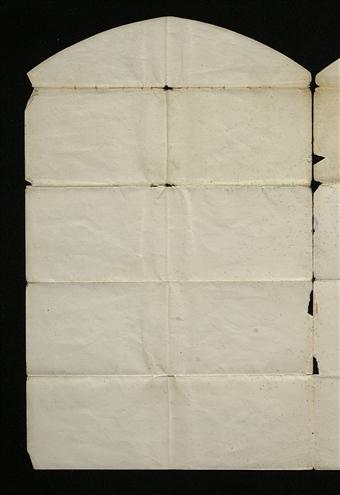 [
page [2] blank
]
[p. [2]]
[
page [2] blank
]
[p. [2]]