Letter from Harrison Sagers, circa April 1841
Source Note

, Letter, , LA, to JS, , IL, ca. April 1841; in

Times and Seasons,

15 May 1841, 2:415–416.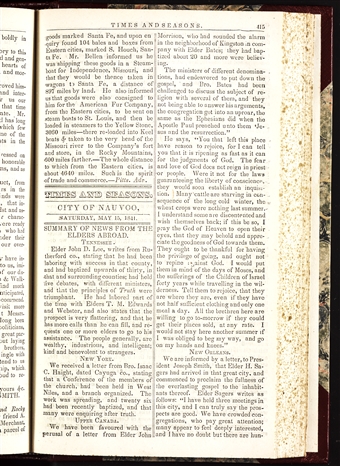 .
"I have held three meetings in this , and I can truly say the prospects are good. We have crowded congregations, who pay great attention; many appear to feel deeply interested, and I have no doubt but there are hun [p. 415]
.
"I have held three meetings in this , and I can truly say the prospects are good. We have crowded congregations, who pay great attention; many appear to feel deeply interested, and I have no doubt but there are hun [p. 415]