Home

>

People

>

Fullmer, John Solomon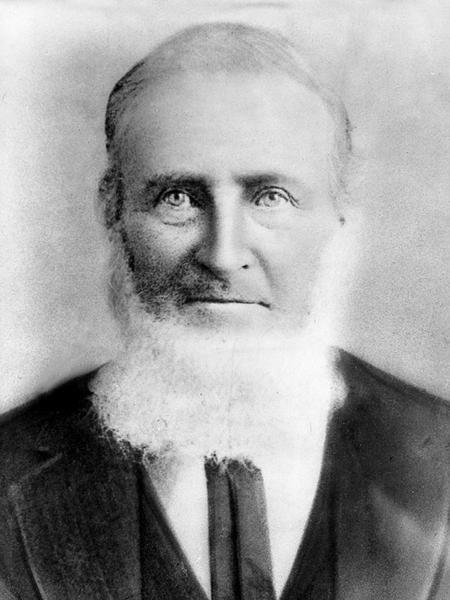 John S. Fullmer Circa 1880 (Courtesy International Society Daughters of Utah Pioneers, Salt Lake City).
Fullmer, John Solomon
Biography
21 July 1807–8 Oct. 1883. Farmer, newsman, postmaster, teacher, merchant. Born at Huntington, Luzerne Co., Pennsylvania. Son of Peter Fullmer and Susannah Zerfass. Moved to Nashville, Davidson Co., Tennessee, spring 1832. Married Mary Ann Price, 24 May 1837, at Nashville. Baptized into Church of Jesus Christ of Latter-day Saints by JS, 1839, at Commerce (later Nauvoo), Hancock Co., Illinois. Ordained an elder, 5 Oct. 1839. Colonel in Nauvoo Legion, 1841. Ordained a high priest by Hyrum Smith, 24 May 1841, in Nauvoo. Admitted to Council of Fifty, 4 Mar. 1845. During exodus of Latter-day Saints from Nauvoo, appointed one of three trustees-in-trust to handle church business. Migrated to Salt Lake Valley, Oct. 1848. Appointed to serve mission to England, fall 1852. Served mission to Las Vegas, 1850s. Member of Utah territorial legislature. Moved to Springville, Utah Co., Utah Territory, by 1861. Died at Springville.
Links